DIY & computers: Richmond Makerlabs
The proposal is to have some time to work with someone on your computer and bounce off ideas. We can also work toguether on small community projects. Treat this as a comunnity focused makerspace!

UPDATE: we now have a nice webpage and a new more appropiate name! Richmond Makerlabs
This is all thanks to Paul G. who started Kings Of Hack from which all this evolved.
A computer will be provided to test things out before you try it on your computer. Also several CDs with software will be avaible to use. We also have an Arduino kit for you to practice some electronics!

All software used is general public licensed or similar which means it is legal, normally free (as in free beer) and always free (as in freedom of speech).
When and where:
Tentatively it will be Tuesday evenings after I get home from work and be able to get some tea. Check the events calender. Around 19.30 hrs but you do not need to be punctual, it's more of a walk in. Duration will be what you like but I might get tired/called home after 2 hours.
Location will be Little House in Ham Close.
Who is this for?

Anybody of any level skill. You might even know more than me so please come and teach me something!
About me:
Hi my name is Andrés. I am an Industrial engineer working in an institute as a scientist. I like to mess around with computers and learn new things with them. I like to support friends and family either with repairs or teaching how to use ICT skills and particular pieces of software. To that end I use software that has been approved by the free software foundation (that is free as in freedom of speech, not free as in free beer) (0). I have started getting really into free-libre-open-source-software (FLOSS) since 2006 and I have been hooked since. I have been using computers since I was a pre teen in the late 80's.

When I have time I would like to do the following:
http://www.openstreetmap.org/ Ham needs to be updated!
I would like to help: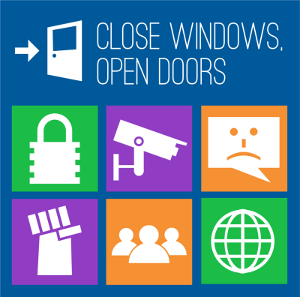 (0) www.fsf.org
This sub-webpage and it's children is released under the GNU Free Documentation licence.
Contact:
Via the HUG contact info (info@hamunitedgroup.org.uk). If email please allow a week for response. Set [DIY computer] in the subject line.
Also use the contact box below