We are a group of volunteers that work with Richmond Council, local naturalists and other voluntary groups to preserve and enhance the natural habitats of Ham Lands and to provide information about the area so that more people can understand and appreciate this Local Nature Reserve.
If left to itself, Ham Lands would soon deteriorate as rampant and invasive species crowded out the more sensitive plants, blocked pathways, and colonised the more open grasslands.
Latest news and events
Read our July Newsletter to discover what can be seen on Ham Lands at this time of year.
Our next Monthly Volunteer Session is on Saturday 13 August 10am to 12pm, details are in the Events Calendar.
We had a Dawn Chorus Walk on 15 May and you can read what we discovered here.
You can subscribe to and read previous issues of our newsletter on the Newsletter page.
What we are doing
Working to improve Ham Lands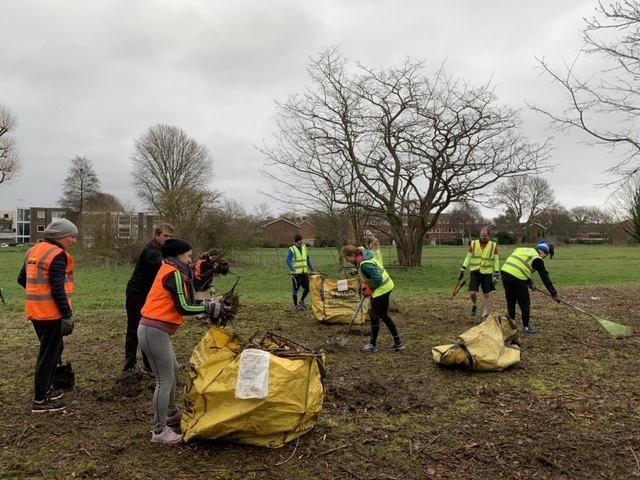 Volunteers clearing scrub on Ham Lands
Habitat restoration sessions: Help the butterflies
Meeting point: Every second Saturday of each month, 10:00 at the junction of Riverside Drive and Croft Way
Join us for our monthly practical conservation work. We are cutting back encroaching scrub to maintain open and sheltered grassland areas and open woodland which so important to support the rich biodiversity on Ham Lands. We also maintaining some of the small footpaths through the scrub that are in danger of being overgrown. Areas where this is necessary have been identified by local naturalists and the Council's ecology officer. Tasks could include raking, cutting back, digging, and litter picking.
Nature safaris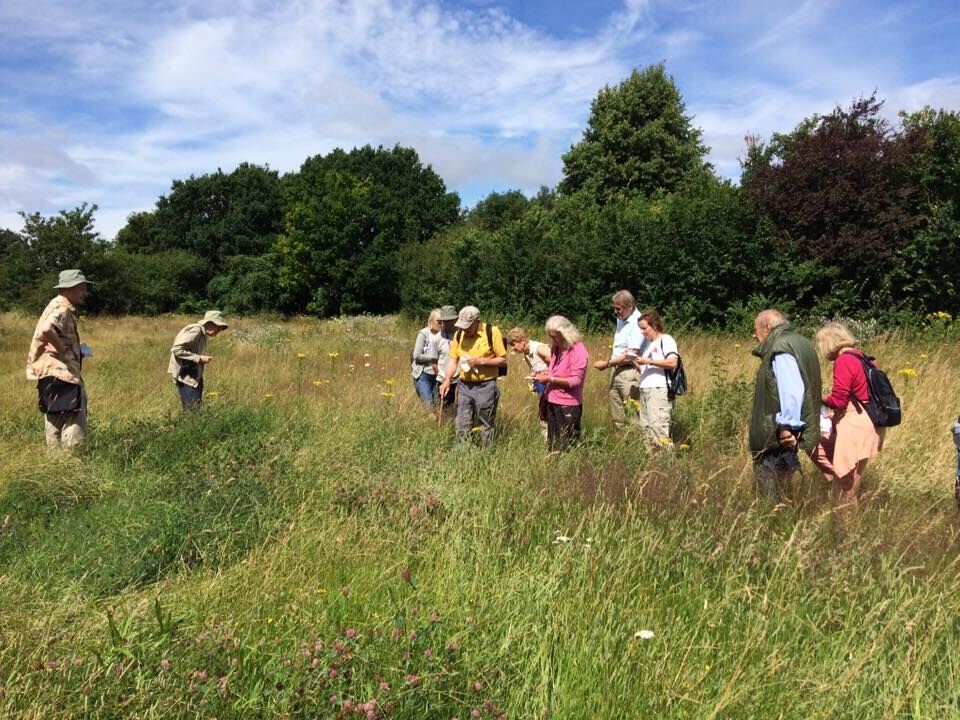 Guided wildflower walk, one of our very popular nature safaris
We also organize guided walks with our local naturalist, for more information see our Nature Safari page.
Join our mailing list
Click here to join our mailing list to stay updated with our news and events.
Make a donation
You can also support our work by making a donation.
You can also support our work by making a donation. We are currently using Eventbrite to collect donations. CLICK HERE TO DONATE. Select Ticket and enter the amount you with to donate. Thank you very much for your generosity.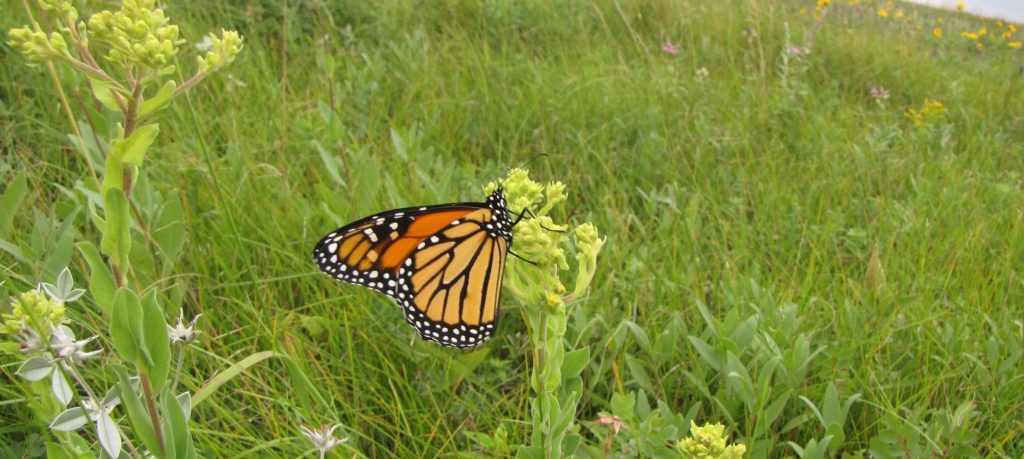 Conserving butterflies will improve our whole environment for wildlife and enrich the lives of people now and in the future.
Learn more about why it is important to help the butterflies on Butterfly Conservations website.
Visit Ham Lands
The nearest train stations are Richmond and Kingston, Richmond and Teddington.
On the Surrey side of the river bus route 371 is the closest and 65 is a moderate walk away.
On the Middlesex side you can take a bus to Teddington Lock (281, 285, or R68) and then walk over the footbridge.
In summer, you can also use the Hammerton's Ferry to Ham House from Twickenham, near Orleans House.
Contact us
To contact us please email friendsofhamlands@hamunitedgroup.org.uk
Follow us on Facebook and Twitter.
If you would like to learn what can be seen on Ham Lands, use the iNaturalist app and website to see what other people have seen or upload your own pictures. iNaturalist is free and allows you to easily and quickly record all of your bird observations as well as several other taxonomic groups (mammals, reptiles, amphibians, butterflies, dragonflies, etc.).
You can also follow our own local naturalist on twitter.