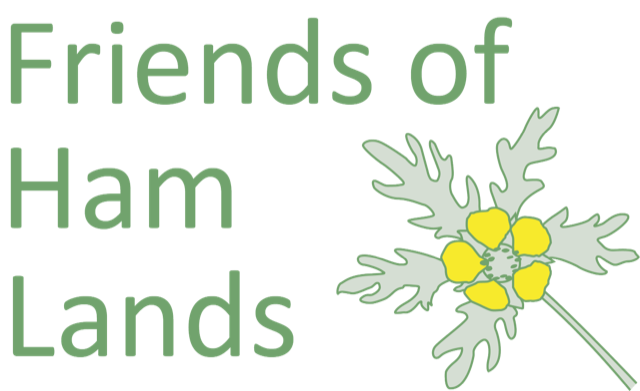 We are a group of volunteers that work with Richmond Council, local naturalists and other voluntary groups to preserve and enhance the natural habitats of Ham Lands.
We also provide information about the area so that more people can understand and appreciate this Local Nature Reserve.
Events
Meadow Community is a fascinating and informative project by Laurence Hill on the the richness and diversity of Ham Lands grassland flora told through leaves. Join us at St Richard's Church on Tuesday 5 December 7:30pm to see his presentation. Reserve a place at www.eventbrite.co.uk/e/meadow-community-presentation.
Our next Monthly Volunteer Sessions is on Saturday 9 December from 10am to 12pm.
There are also Weekly Conservation Sessions every Monday from 1pm to 3pm. The next sessions are on 20 and 27 November, and on 4 and 11 December.
All of these events are open to everyone and are free to attend (donations are always welcome). You can just turn up to our events but if you can register then it will help us to manage things. You can find details of all of our events and register at eventbrite.co.uk/friends-of-ham-lands.
Thames Water river abstraction
Many of you will have heard about Thames Water's plans to take clean water out of the river by Ham, transfer it across London and replace it with treated water from the Mogden works. FoHL are actively involved in this evolving situation and you can read our latest email update on this at mailchi.mp.
Join our mailing list
The best way to keep up to date with our events and other things happening on Ham Lands is to join our mailing list.
Click here to subscribe.