HUG is now part of Greener-upon-Thames
Greener-upon-Thames is our local Kingston & Richmond plastic-bag-free campaignworking to:
reduce plastic bag use

lobby the government for an outright ban or levy on plastic bags

raise awareness generally about the consequences of their use.
HUG has recently joined Greener in campaigning for plastic-bag-free Ham and Petersham.
HUG Member Carole Hegedüs explains:
Almost by accident, following a discussion of litter around our village, HUG became involved in the campaign against single use plastic bags. Previously we all accepted them, willy nilly, without thought.
We use once, for less than 20 minutes, 300 plastic bags per adult per year. They are useful, clean, shiny, seductive and everywhere. They do not degrade. They remain pollution for at least 400 years and up to 1,000 years.
We canvas locally and we try to raise awareness by reaching out to schools and other organisations. We made and gave away cloth Morsbags at Ham Fair in 2009. We are committed to the broader campaign to get the government to place a levy on single-use bags or an outright ban.
The focus of our current campaign is: "Plastic – do you know where it ends up?
We do not have the excuse of ignorance. We know plastic waste isn't the biggest challenge we are facing, what with our carbon footprints, energy security and national and personal financial crises. We're committed to this initiative because we are grown up and responsible. Because it's not difficult to remember to bring your own bag.
For further information go to: http://www.mindfully.org/Plastic/plastic.htm (Andres note: changed link)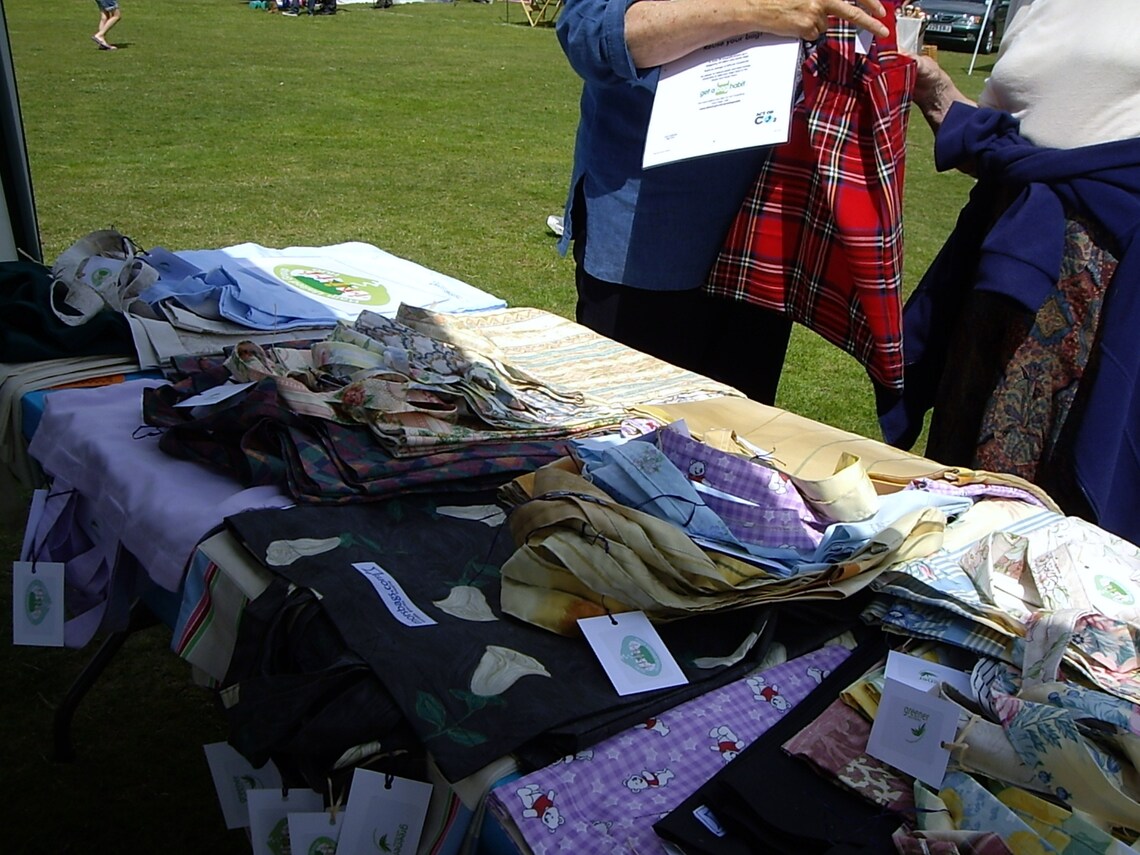 Alongside Greener, HUG supports plastic-bag-free shops in Ham and Petersham. We encourage retailers to stop giving out plastic and other throw-away bags and to stock, give away or sell alternatives, such as long-life or fabric shopping bags. We encourage shoppers to request, buy and use these alternatives.
We invite local traders to sign pledges to support our campaign and we collect signatures from the public for a petition to the government to support a ban or levy.
We really appreciate the warm response we have had from those local businesses listed below:
Giftbox hamgiftbox@yahoo.co.uk
Wendy's Workshop wendy@wendys-workshop.co.uk

R.Tucker, Butchers anne@atathomson21.wanadoo.co.uk
Wendy's Workshop wendy@wendys-workshop.co.uk
Mervyn Smith & Co www.mervynsmith.com
Taylor's Fine Wines www.taylorsfinewine.co.uk
Sky Newsagent
Expert Travel
Mann Countryside
Ham Fruiterers

M & J Hardware
Rowleys

Thank you to all these shops for doing their bit to move towards a plastic-bag-free neighbourhood.
Keen to make a fabric bag? Click here for the Morsbag pattern or click below to see how we make them: