How to attract birds to your garden
How to attract birds to your garden
Thursday 11 November 2021
19:00 to 20:15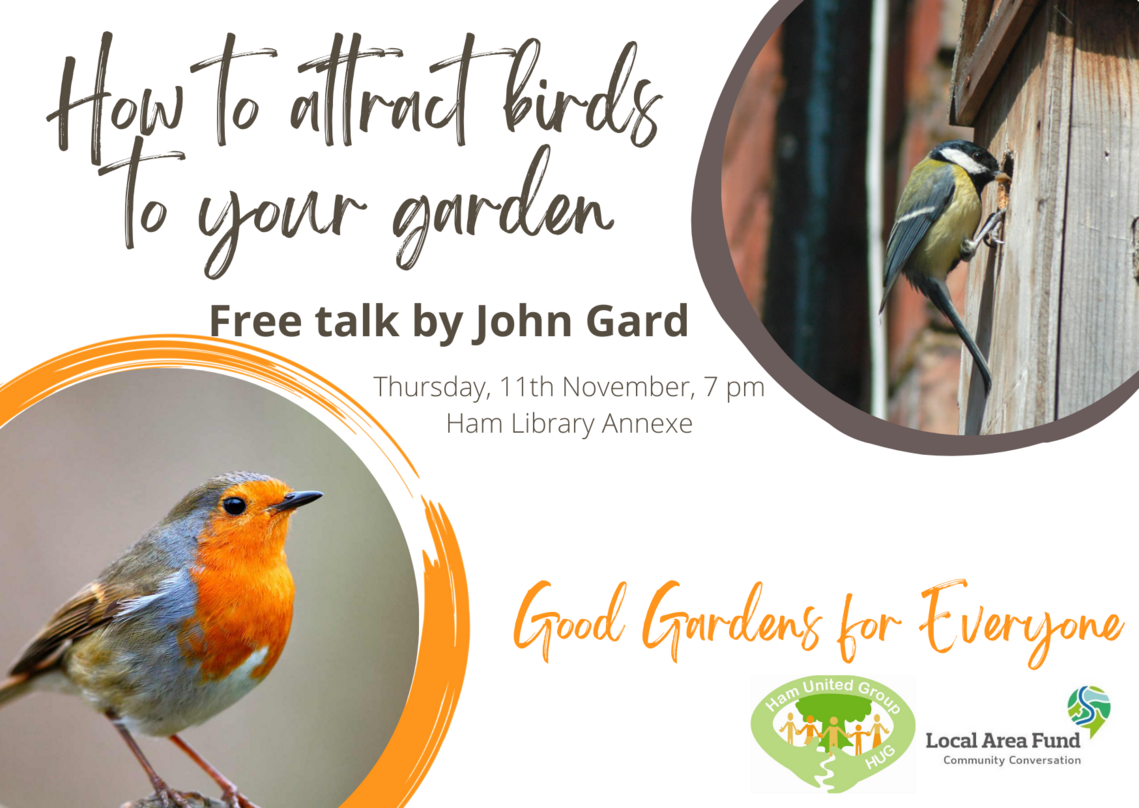 In this talk, John Gard will explain how to attract birds into our gardens. What bird species may you be able to entice in our area? What do you need to provide so that they stay? Are shop-bought bird boxes any good? And where do you put up boxes so that a bird makes it it's home? We will talk about the most common pitfalls and how to avoid them. John will bring some bird boxes and share DYI tips and tricks.
About John:
Readers of the Ham and Petersham Magazine will know speaker John Gard from his regular wildlife column. John has lived in Ham for over 50 years. He is a keen bird watcher and has been putting up bird boxes all over Ham and Petersham for a decade. Recently, he has been consulting the Council on both type and location of bird boxes on Ham Lands and in Ham Common Woods.
Register on eventbrite to help us manage numbers.
This event is part of Ham United Group's Good Gardens for Everyone project. The project aims to encourage residents to create more gardens that are environmentally kind as well as attractive to look at in our community. Support for the project comes from the London Borough of Richmond upon Thames Local Area Fund.