Friends of Ham Lands
For some time now, HUG members have been increasingly involved with biodiversity and associated environmental issues, such as monitoring wildlife, litter picking, running wildlife encounters for children, and related events at Ham Library and other venues. In particular, we are interested in preserving the natural habitats of Ham Lands.
Following Friends of Ham Lands' difficulties on sustaining a stand-alone working committee, they have agreed to work within HUG's systems.
Chris Ruse and John Hatto
Sunday 1 October 2017 2pm, Apple walk on Ham Lands
Geoff has kindly offer to guide us through Ham Lands apple trees. Please bring a penknife, so you can cut a sampling piece of the apples. Please wear appropriate footwear for walking and dress accordingly to the weather, we will go come rain or sunshine.
Children and dogs are welcome. We will meet outside Tesco, next to St Richards Church at 1.50 leaving 2pm.
For more inforamation please contact Geoff Hyde ghydefellbrook@virginmedia.com, tel 020 8940 8757.
Ham Lands guided visit 2015
Christian Furr has kindly shared his Picutres of Ham Lands visit 2015.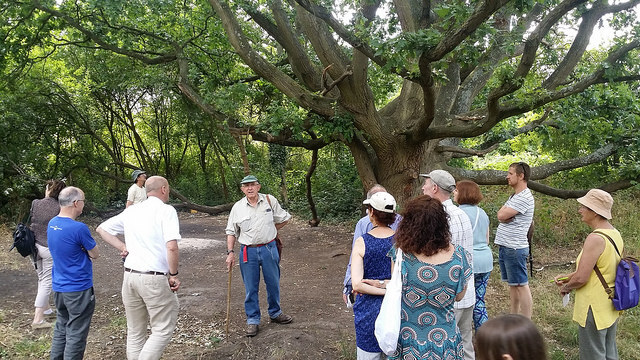 Wildlife Ham Lands Activity