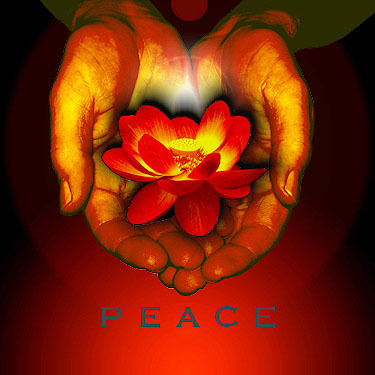 Ham Meditation Group
Monday 05 June 2023
19:15 to 20:45
Summer sessions outdoors!
A local meditation group meeting weekly to meditate and read a relevant text. This term we are reading from 'Trusting the Gold' Tara Brach.
Our new venue for the summer is Orford Place (previously St Michael's Convent). We will meet from 7.15 pm outside the vehicle entrance (closest to Ham Common Pond) of Orford Place, Ham Common, London, TW10 7JH to start the practice promptly at 7.30pm. The gates will be locked at 7.30 pm and no further entry will be permitted after this time.
Please bring layers of clothing so that you are comfortable and your own refreshments to stay hydrated throughout the session.
Coming together and meditating in a group can be a refuge of peace and a beautiful way to spend time with other people. Practising breathing and body relaxation can help to still the mind and improve concentration.

We are currently reading from "Trusting the Gold", Tara Brach. Each week we will delve into sections of the book, and this will form the basis of the session.
We offer meditation freely, however, donations are appreciated to help cover our costs.
Please sign up the groups newsletter to be kept up to date.
Contact
Dharbi
info@meditation-ham.org.uk

Location
Orford Place, Ham Common
Ham
TW10 7JH
(view map)
Cost
£3 donation via https://www.eventbrite.co.uk/e/meditation-tickets-510091626787