Ham Library Garden Maintenance
Ham Library Garden Maintenance
Saturday 16 October 2021
14:00 to 16:00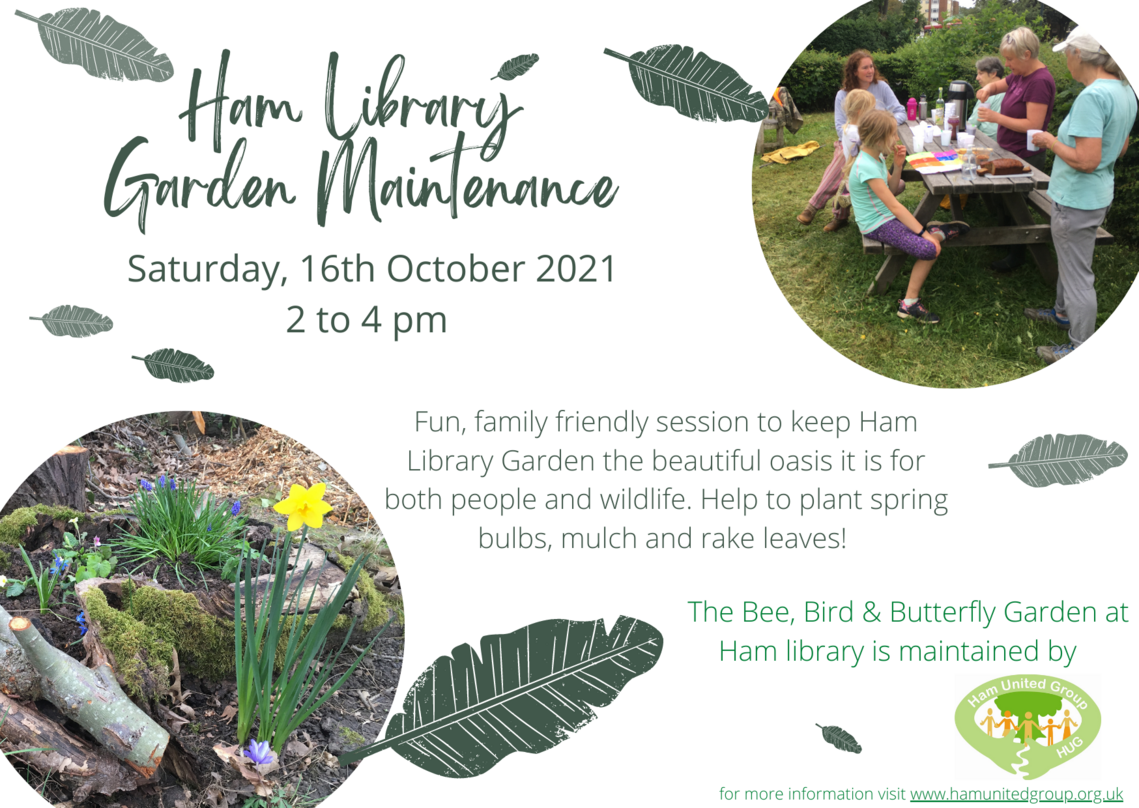 Join our fun, family friendly autumn maintenance session to keep Ham Library Garden the beautiful oasis it is for both people and wildlife.
We will be planting spring bulbs, mulching and raking leaves.
Whether you are a keen gardener or a complete newbie, all helping hands are welcome. Please bring your own gardening gloves, trowels and rakes if you have any.